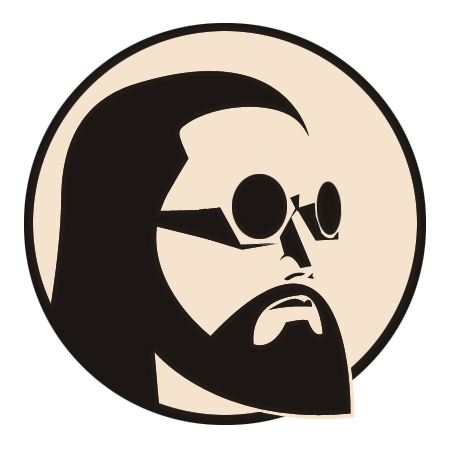 J'ai le plaisir de vous informer que le patch 5.1 de World of Warcraft vient tout juste d'être mis en ligne sur les royaumes de test. Conflit entre la Horde et l'Alliance, captures de points stratégiques, nouveautés pour le combat des mascottes ou encore haut-fait 150 montures, cette mise à jour majeure vous réserver bien des surprises. Comme par exemple un mode de jeu dédié aux fans de « solotage » !
Toutes les informations ont été regroupées en texte et en images dans la suite de cet article. N'hésitez pas commenter et à partager ce petit dossier du patch 5.1 !
Le conflit Horde Alliance
Général
Le combat de mascottes
Mode de jeu pour solotage
Annonce officielle
Conflit entre la Horde et l'Alliance
Lore : la « campagne Pandaren » débute et le conflit entre

la Horde

et

l'Alliance

s'accroît.
Quêtes journalières : de nouvelles quêtes journalières dans les Étendues sauvages de Krasarang.
Quêtes : une suite de quêtes débute dans les capitales de Pandarie (Val de l'Éternel printemps) et amène chaque faction à créer sa flotte de guerre.
Améliorations des bases de faction : les joueurs peuvent tuer des PNJ de la faction ennemie dans le but de gagner des points qui leur permettent d'améliorer leur base (recruter des gardes pour défendre une tour ou un cimetière par exemple). Ou encore d'acheter une quête journalière de groupe supplémentaire.
Bâtiments à capturer : les joueurs pourront capturer des tours ou cimetières.
Deux nouvelles réputations apparaissent :

Alliance

: Operation Shiledwall

Horde

: Dominance Offensive
Général
Nouveaux scénarios : de nouveaux scénarios font leur apparition.

Temple noir
Un scénario avec Varian
Un scénario avec Vol'jin
Une bataille navale en Pandarie
Hauts-faits montures : le tant attendu haut-fait des 150 montures fait son apparition. We're Going to Need More Saddles offrira en récompense la monture cerf-volant Pandaren !
Chat de feu : la nouvelle mascotte Chat de feu fait son apparition
Foire de sombrelune : une nouvelle tente fait son apparition !
Le combat de mascottes
Améliorations interface : de petites nouveautés font leur apparition dans l'interface des combats, sur les cartes.
Macro : une macro vous permettra d'invoquer une mascotte au hasard.
Haut-fait : deux nouveaux hauts-faits font leur apparition :

Dompter le monde : vous offre le Chapeau safari, qui augmente l'expérience gagnée avec le combat de mascottes de 10%
I choose you : venir à bout du Maître zen Aki (Val de l'Eternel printemps) vous rapporte 3 000 pièces d'or.

Journal des mascottes : de nouvelles fonctionnalités de filtrage et de recherche apparaissent
650 mascottes : chaque joueur peut à présent détenir jusqu'à 650 mascottes !
Foire de Sombrelune : un Maître des mascottes a été ajouté à la Foire de Sombrelune. Il propose une quête journalière qui donne une chance d'obtenir la nouvelle mascotte : Darkmoon Eye. De plus, deux compagnons sauvages font leur apparition sur l'île.
Les pierres de batailles : améliorer vos mascottes
Battle-stones : cet objet fait son apparition ! Il permet d'améliorer le combat des mascottes.

Il y aura deux types de pierres. Une pierre pour améliorer une mascotte en particulière, une autre pour améliorer toute une famille de compagnons.
Ces pierres permettront de transformer votre mascotte en qualité verte ou bleue
Les joueurs pourront obtenir des pierres après un combat contre une mascotte sauvage. Plus cette dernière est élevée, plus les chances d'obtenir une pierre l'est.
Vous pourrez acquérir les pierres contre 1 000 points de justice et également les revendre à l'hôtel des ventes.
Quelques exemples de pierres de bataille
Mode de jeu pour solotage
Un nouveau mode de jeu apparaît au patch 5.1. Il permet aux adeptes de « solotage » de s'adonner à leur passion et de gagner des récompenses.
Brawler's Guild : des salles de combat souterraines ont été ajoutées à Hurlevent et Orgrimmar. Ces lieux offrent aux joueurs la possibilité d'affronter des créatures en solitaire.
Récompenses : plus vous solotez des PnJ, plus vous montez en rang. Ainsi, vous débloquez de nouvelles récompenses.
Patch 5.1 Public Test Realm – Coming Soon

World of Warcraft PTR Patch 5.1.0
General

The Pandaren Campaign begins!

The conflict between the Horde and the Alliance has ignited a new series of daily quests along the shore of the Krasarang Wilds.
Players can visit their faction strongholds in the Vale of Eternal Blossoms to begin the quest to summon their war fleets to the continent of Pandaria. (Please note: The Alliance version of this quest is not yet complete, but will still unlock the new missions and features).
Players will both valiantly defend their faction's outpost and assault the opposing faction's headquarters.
Two new Reputations have been added: Alliance players can earn reputation with Operation: Shieldwall, while Horde players will curry favor with the Dominance Offensive.
Players can slay rival NPCs and opposing faction players along the shore to earn commissions that can be spent to upgrade their faction's base.
Look for strategic objectives to capture, including graveyards and towers. Commissions can be spent to recruit guards that will help protect this captured territory!
Players who are truly dedicated to their faction can spend their commissions on an item that will give their fellows an extra reputation group quest for the day. Horde players can speak with Ongrom Black Tooth, while Alliance players can contact Proveditor Grantley for details.

Pet Battles

A new item has been introduced that can be used to upgrade the quality of Battle Pets: Battle-stones.

Battle-stones are available in two basic types, general purpose Battle-stones that can be used to upgrade the quality of any pet, and family specific Battle-stones, which can only be used to upgrade pets of a specific pet family.
Battle-stones are available in two qualities: Flawless Battle-stones can upgrade pets directly to Rare quality, while Polished Battle-stones will upgrade a pet to Uncommon quality.
Players will have a very small chance to obtain a general purpose Flawless Battle-stone after winning a match against wild pets; defeating higher level opponents increases the chances of obtaining a stone. These valuable items are not soulbound, and can be sold on the Auction House.
Family specific Flawless Battle-stones can be found in the Sack of Pet Supplies obtained from performing Pet Trainer quests, and are Bind on Pickup.
General purpose Polished Battle-stones can be purchased for 1000 Justice Points.

Pet Journal

The quality of each pet is now visible in its slot in the Pet Journal.
Pets can now be filtered by name, type, rarity and level, and filters will remain in place each time the Pet Journal is viewed.
It is now possible to search locations in the Pet Journal. For example, searching "Westfall" will display all the Battle Pets that can be found in Westfall.

Right clicking a pet's portrait will now offer the option to look it up in the Pet Journal.
Players can now keep up to 650 pets.
Battle Pet tooltips will now display whether a pet is owned, and how many pets of that type are owned.
Pet Quality is now displayed in battles, and will be visible on portraits, names and tooltips.
The level of battle pets in a zone can now be seen on the map, and it's now possible to see the strength of wild pets relative to your team at a glance.
Backline pets now display debuffs affecting them as well as the remaining duration of these effects.
The experience multiplier obtained by all seven Grand Master pet trainers in Pandaria has been increased to x5 from x3.5.
The experience multiplier obtained by defeating Pet Trainers Julia Stevens, Old Macdonald, Zunta, and Dagra the Fierce has been reduced to x2.5 from x3.5.
Macros have been added that allow for summoning random pets and random favorite pets.
The achievement Taming the World now awards the Safari Hat, which increases pet experience gained from Pet Battles by 10%.
The I Choose You achievement has been added for defeating Zen Master Aki. The reward for this achievement is 3000 gold.
A new Master Pet Tamer offering daily quests has been added to the Darkmoon Faire. Completing quests for the new trainer will offer the chance to acquire a new pet: the Darkmoon Eye.
Two new Battle Pets now roam Darkmoon Island waiting to be caught.
Fixed a bug where the Gazelle would join pet battles.

UI

A new banner will appear when a player is subjected to an effect that causes them to lose control of their character. The effect that caused the loss of control and remaining duration will be displayed. Configuration options are available in the "Combat" section of the "Interface Options » menu.
A search bar has been added to the mount section of the Mount and Pet Journal.
The Mount and Pet Journal remembers which tab you were last using.

Brawler's Guild

Underground fighting rings have sprung up in Stormwind and Orgrimmar that will give brawlers a chance to earn bragging rights by testing their solo PvE mettle against some of the toughest creatures found in World of Warcraft.
Players will prove their skill, and increase their rank with the Brawler's Guild, as they win matches against some of the most difficult solo encounters in World of Warcraft.
As their Brawler's Guild rank increases, players will unlock additional rewards and activities within the Brawler's Guild.
Brawlers on a realm will gather together into the blood spattered ring to watch as their peers face down their own opponents. They can watch the battles in progress to learn from hardened Brawler's Guild veterans as they wait for their own turn to fight.
If this is your first night at Brawler's Guild, you have to fight.

Source: Blizzard

À propos de l'auteur : Melody
Melody, la touche féminine de Mamytwink.com. Elle a rejoint la rédaction durant l'été 2012 et égaie depuis les lecteurs du site par sa douceur et sa poésie. Outre ses nombreux guides, elle n'hésite pas à mettre en avant par le biais de ses news la créativité de la communauté.