Accueil
›
World of Warcraft débarque au Brésil
World of Warcraft débarque au Brésil
0
Vendredi 22 juil. 2011 à 12h19
, par
Mamytwink
Vendredi 22 juil. 2011 à 12h19, par
Mamytwink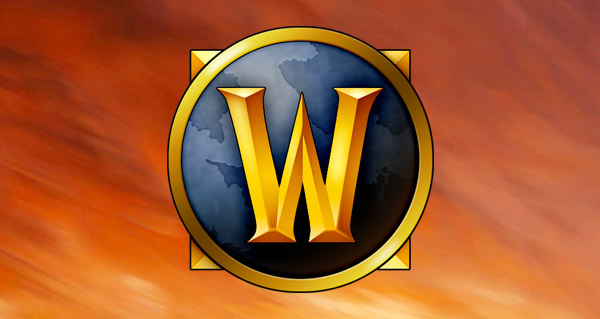 Salut à tous,
Bien que cette news ne nous concerne pas directement, elle montre que World of Warcraft se porte bien et qu'on est encore très loin de voir la « fin » de ce fantastique monde persistant (pour rappel, Cataclysm vient de sortir en Chine).
En effet, dans un communiqué de presse, Blizzard annonce la sortie prochaine de World of Warcraft au Brésil.
Découvrez dans cet article des captures d'écrans ainsi toutes les informations à ce sujet.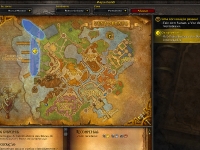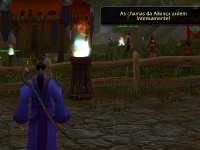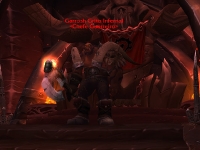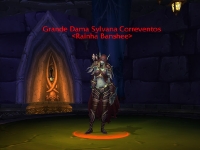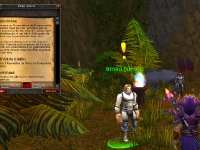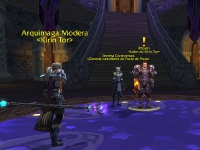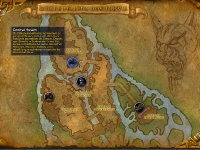 BLIZZARD ENTERTAINMENT'S WORLD OF WARCRAFT® COMING TO BRAZIL IN 2011
SAO PAULO, Brazil. -- July 21, 2011 -- At an exclusive press event at the Museu da Casa Brasileira in São Paulotoday, Blizzard Entertainment, Inc. announced that a fully localized Brazilian Portuguese version of its critically acclaimed massively multiplayer online role-playing game, World of Warcraft®, will be released in Brazil later this year. Brazilian Portuguese will be the ninth officially supported language for World of Warcraft worldwide, and the third supported language in Latin America, complementing the existing English and Spanish versions.
An official Brazilian Portuguese World of Warcraft community website will also be available at launch.
In addition, players in Brazil will have access to customer service for the game in Brazilian Portuguese.
"One of our top priorities is ensuring that our games are easily accessible to players all around the world. By offering a fully localized version of World of Warcraft along with customer service in Brazilian Portuguese, we're able to deliver an experience that meets our standards and the expectations of our players in Brazil," said Mike Morhaime, CEO of Blizzard Entertainment. "We look forward to welcoming Brazilian gamers to the global World of Warcraft community, and we hope they have a great time in Azeroth."
World of Warcraft, which now includes the content of thefirst expansion, The Burning Crusade®, as part of the base game, will be available in stores throughout Brazil at a suggested retail price of BRL 29.90. Fully localized versions of the second and third expansions, Wrath of the Lich King™ and Cataclysm™, will also be available at a suggested retail price of BRL 99.90 each. World of Warcraft, Wrath of the Lich King, and Cataclysm will come packaged in a DVD case and will include the game media and documentation in Brazilian Portuguese.
Existing players on the North American realms will be able to download and install a free language pack to play World of Warcraft in Brazilian Portuguese. In addition, Blizzard will be creating designated Brazilian Portuguese realms as an option for players who have installed the language pack or purchased the Brazilian Portuguese game client.
Subscription plans will be available at launch at an expected price of BRL 15 (30 days), BRL 42 (90 days), and BRL 78 (180 day). Sixty-day time cards will also be available in retail stores at launch.
Players will also have the option to purchase and download full Brazilian Portuguese versions of World of Warcraft and its expansions through Blizzard's Battle.net website (http://us.battle.net/pt/), using international Visa or MasterCard, or by using various local debit cards, credit cards, cash payments, bank transfers, or eWallet options through Blizzard Entertainment's payment-gateway partner, DineroMail, for no additional fee. These payment method options include Boleto Bancario in Brazil.
Additional pricing details and an official release date for the Brazilian Portuguese version of World of Warcraft will be announced closer to launch. For more information on World of Warcraft in Brazilian Portuguese, please visit: http://us.blizzard.com/pt-br/company/events/wow-brazil.html.
About Blizzard Entertainment, Inc.
Best known for blockbuster hits including World of Warcraft® and the Warcraft®, StarCraft®, and Diablo® series, Blizzard Entertainment, Inc. (www.blizzard.com), a division of Activision Blizzard (NASDAQ: ATVI), is a premier developer and publisher of entertainment software renowned for creating some of the industry's most critically acclaimed games. Blizzard Entertainment's track record includes thirteen #1-selling games and multiple Game of the Year awards. The company's online-gaming service, Battle.net®, is one of the largest in the world, with millions of active players.
Cautionary Note Regarding Forward-looking Statements: Information in this press release that involves Blizzard Entertainment's expectations, plans, intentions or strategies regarding the future are forward-looking statements that are not facts and involve a number of risks and uncertainties. Blizzard Entertainment generally uses words such as "outlook," "will," "could," "would," "might," "remains," "to be," "plans," "believes," "may," "expects," "intends," "anticipates," "estimate," "future," "plan," "positioned," "potential," "project," "remain," "scheduled," "set to," "subject to," "upcoming" and similar expressions to identify forward-looking statements. Factors that could cause Blizzard Entertainment's actual future results to differ materially from those expressed in the forward-looking statements set forth in this release include, but are not limited to, sales levels of Blizzard Entertainment's titles, shifts in consumer spending trends, the impact of the current macroeconomic environment, the seasonal and cyclical nature of the interactive game market, declines in software pricing, product returns and price protection, product delays, retail acceptance of Blizzard Entertainment's products, competition from the used game market, industry competition and competition from other forms of entertainment, rapid changes in technology, industry standards and consumer preferences, including interest in specific genres such as real-time strategy, action–role-playing and massively multiplayer online games, protection of proprietary rights, litigation against Blizzard Entertainment, maintenance of relationships with key personnel, customers, licensees, licensors, vendors and third-party developers, including the ability to attract, retain and develop key personnel and developers who can create high quality "hit" titles, counterparty risks relating to customers, licensees, licensors and manufacturers, domestic and international economic, financial and political conditions and policies, foreign exchange rates and tax rates, and the identification of suitable future acquisition opportunities, and the other factors identified in the risk factors section of Activision Blizzard's most recent annual report on Form 10-K and any subsequent quarterly reports on Form 10-Q. The forward-looking statements in this release are based upon information available to Blizzard Entertainment and Activision Blizzard as of the date of this release, and neither Blizzard Entertainment nor Activision Blizzard assumes any obligation to update any such forward-looking statements. Forward-looking statements believed to be true when made may ultimately prove to be incorrect. These statements are not guarantees of the future performance of Blizzard Entertainment or Activision Blizzard and are subject to risks, uncertainties and other factors, some of which are beyond its control and may cause actual results to differ materially from current expectations.

Mamytwink est le fondateur et webmaster de Mamytwink.com. Depuis octobre 2009, il s'occupe du développement du site et en est également le rédacteur en chef. Il s'assure de la bonne couverture de l'actualité d'Azeroth au quotidien.
Commentaires (0)
Aucun topic ne correspond à cette page.